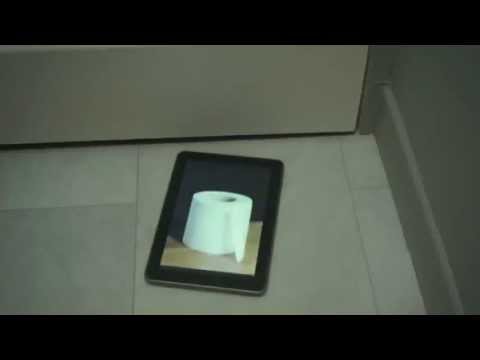 This commercial really made my day when I first saw it. It's brilliant and whenever I watch it, it makes me smile. But it also makes me think about books. I really love reading and whenever I find some time, I delve into a book. However, since the moment I bought an e-reader device I haven't read a single paper book. I'm not sure if it's a shame or not.

Ebooks are easier and more convenient, as you can have an unlimited number of books in a device which is small enough to be carried in a handbag. For me it's one of the best inventions ever. But still some of my friends say an ebook is not the same as a book. They say it doesn't have the soul of a real paper book. You know, the smell of paper, the touch of turned pages, the satisfaction when you get to the back cover. These arguments don't appeal to me however. For me reading is reading. It doesn't matter if the book is made of paper or it's in an electronic format. If it's a good read, it absorbs me in exactly the same way. And one more argument – ebooks are eco-friendly. No trees suffer. And how about you – do you agree that an ebook is not really a book with a soul? Or do you think paper books are doomed to extinction like dinosours?
In many countries schools have introduced e-coursebooks. Students don't learn from traditional books but from their laptops. Poland in this respect is still lagging begind. No money – as always. However we have made a small step towards this e-revolution – the online workbooks. Some of you love them, some hate them. And what would you say to replacing all the school coursebooks with ebooks on your laptops? Would learning be more fun?
Pictures sources: www.teleread.com; athinkinglife.tumblr.com